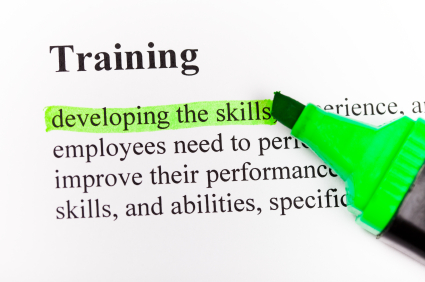 I have been designing and delivering Training for over 20 years, both on my own and with hand-picked associates. Delegates have usually been at Director or Senior Manager level from many diverse organisations. All programmes can also be adapted for those on Talent Management and Management Training programmes.
Each Training Programme is exclusively tailored to individual organisation requirements, which are determined during the initial scoping discussion. They can be delivered as Half-Day or Full-Day events, or as part of a longer training programme.
"We engaged Gladeana to provide some coaching training for our MSc students in Organisational Psychology at Manchester Business School. Gladeana brought her considerable experience and academic knowledge to her sessions and I know our students found the experience rewarding and informative."


Mark Batey PhD CPsychol, Joint Chair of the Psychometrics at Work Research Group – Manchester Business School
The following list is intended as a guide of available Training Topics, which continue to be modified and added to. If you do not see exactly what you're looking for, please get in touch, and let's see if we can help.
Smart Thinking Programmes
Positive Politics – " communication and knowledge management"
Develop political acumen, increased communication, knowledge management and influencing skills. Understand the process and become comfortable with ethical political engagement. Devise an action plan to develop political awareness and knowledge management for individual and team success.
Other Smart Thinking Programmes include:
Overcoming Perfectionism
Overcoming Negative Thinking
Effective Thinking Skills for Leaders
Leadership Training Programmes
Executive Presence and Positive Internal Branding – "a key to individual and team success"
Understand and develop the skills associated with creating executive presence and personal and team brand. Learn how internal branding aids successful outcomes, increases team reach and how to manage global communications. In addition, learn how to develop the type of Executive Presence associated with creating a positive personal brand.
Other Leadership Training Programmes include:
Effective Communication Skills
Effective Meeting Skills
Creating Effective Teams
Creating a Resilient Mindset
Assertion and Conflict
Managing Conflict – "you say Yes and I say No!"
Develop a range of skills to avoid as well as manage conflict situations. Increase effective communication, negotiation and influencing skills. Acquire the ability to deal with difficult people. Devise an action plan to identify and deal successfully with conflict.
Other Assertion and Conflict Programmes include:
Assertiveness Skills for Everyday life
Dealing Effectively with Difficult People
Resilience and Well-Being
Resilient Teams at Work – "when the going gets tough, the tough keep going"
Develop a range of skills to develop individual and team resilience. Acquire practical skills to save time and energy while increasing personal and team productivity. Devise an action plan to develop and maintain resilience and well-being.
Other Resilience and Well-Being Programmes include:
Managing Pressure
Mindfulness at Work
Relaxation Techniques
Stress Awareness
Stress Management
Managing Emotions
 Confidence at Work – "when life gets in the way of living"
Develop the ability to think in a way that does not add unnecessary stress to your life or make you feel bad. Learn how to think in a realistic manner and spot the tricks that your mind can play. Introduction to the concept of core beliefs, life rules and negative automatic thoughts.
Other Managing Emotions Programmes include:
Anger Management
Anxiety Management
Next Step
Please contact me so we can discuss your Training requirements.